Hadley Group's internationally patented UltraSTEEL® process is a cold rollforming technology that enables customers (from different industries around the world) to improve product efficiency, save weight and reduce the use of raw materials
Introduced in 1982 and awarded the Queen's Award for Enterprise: Innovation in both 2006 and 2014, it continues to shape the use of cold rolled metals across a huge range of applications.
The result of more than 35 years' R&D investment
Up to 20% more strength, up to 20% less raw material
Over 1 billion metres produced each year
Over 100,000 tonnes produced each year
Manufactured on over 300 rolling machines worldwide
UltraSTEEL® is a cold rolled pre-forming process with a dimpled metal structure that creates a locally work-hardened base metal. It is the metal formed between the two mating rolls which produces this dimpled pattern across the surface of the material. The effective thickness of the material is increased by locally deforming the strip to twice its original gauge, resulting in substantial work-hardening and increased strength.
UltraSTEEL® products use less metal, reducing the impact your business has on the environment. It also results in products that are lighter, enabling more efficient shipping and reduced transport related pollution. These benefits are further enhanced by efficient product designs, high accuracy manufacturing capabilities and the ability to apply the UltraSTEEL® process to recycled metal.

Your project will benefit from our support services – including the use of sophisticated simulation software to assess the benefits of UltraSTEEL® in relation to any rolled product.
STEP 1: A simulation is specified using your material properties and metal thickness.
STEP 2: Forming of the rolled product is simulated to determine the stress and strain distribution within the metal.
STEP 3: Your product is then virtually tested in an arrangement or system that reflects the application.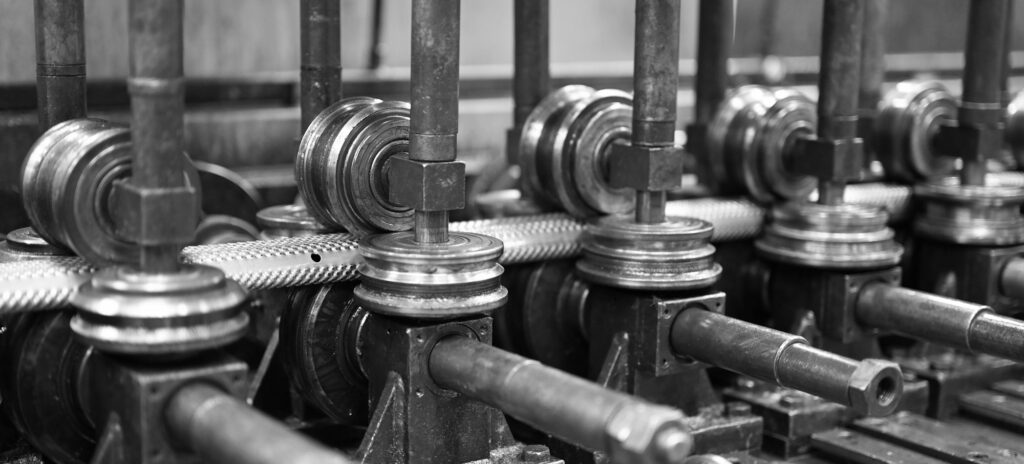 Want to learn what is possible with cold roll forming? You can ask questions or book a CPD with our specialists.
Contact us