Custom Assembly
Save time and reduce labour costs by assembling your parts at the point of manufacture. cd
The production of your part does not need to end at the profile. As a solution provider, you can benefit from our capability to carry out secondary off-line or in-line assembly of mating parts.
Working with you to design and develop products from scratch enables us to design for assembly – especially when looking at features with tight tolerances. This value-added operation can be completed at the roll forming line (utilising automated robotics and special purpose machines) or by a simple manual operation prior to the product being packaged in a custom assembly cell.
When on-site, challenges with space and time mean your number one priority is to have the product ready to snap into its grid structure (and similarly, in automotive assembly). Hadley's highly skilled operational workforce, with the latest tooling, complete your assembly in a timely, accurate and repeatable manner. Employing 'Lean Principles' to get the best method of assembly for you (and our workforce) in conjunction with a final quality control check prior to shipping.
Custom assembly of your products can take many forms – from simple torquing of back-to-back rolled metal sections with custom manual torque guns, to a fully automated solution to handle movement and assembly of 2.5m long sections (manufactured from 5mm gauge steel) – whilst maintaining a fraction of a millimetre tolerance on datum slots and holes (with critical measurements recorded for batch traceability).
The typical output from one of our assembly lines (using a mix of skilled operators and the latest tooling) is approximately 10,000 parts per week, which includes pressing, bolting, bonding or welding our metal rolled sections together.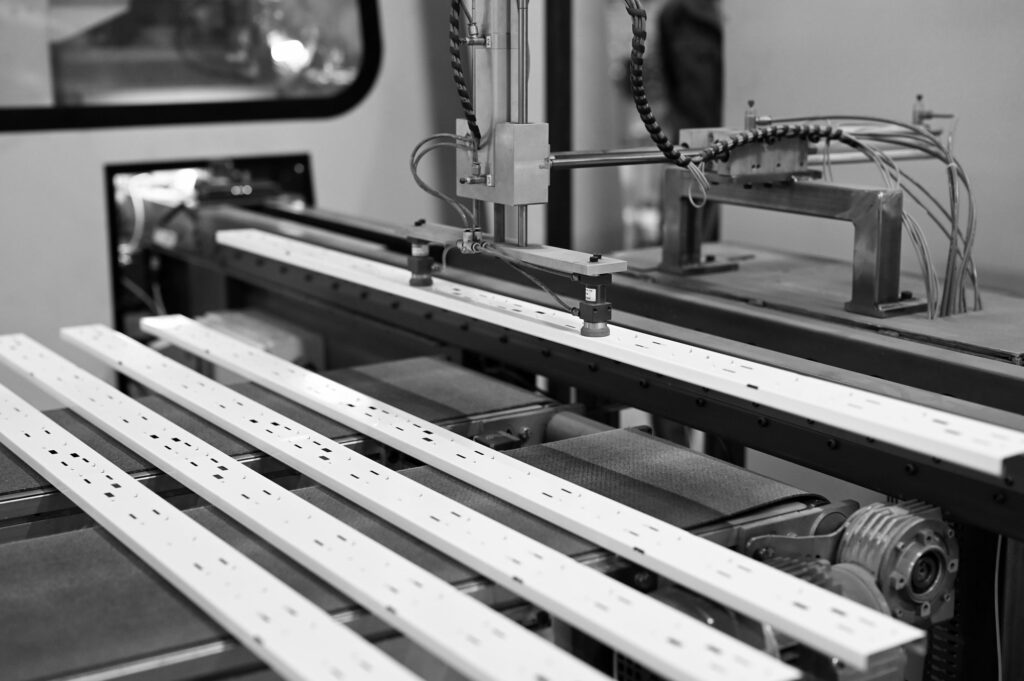 To ensure your assembly challenges are reduced you will be offered that solution at the beginning of the project – saving you time and resource.
The assemble processes include:
Custom structural components ranging from 100mm to 5m in length.
Bonding of plastics to metallics
Pressing
Swaging
Tightening of speciality fasteners to a required torque value
Welding
Automation using special purpose machines
Contact our specialists today to find out how we can work together on your project needs.
Contact us