Apprenticeships have played an important role in the growth of our company over the past 25 years and we remain committed to harnessing and developing young talent through our widening apprenticeship programmes.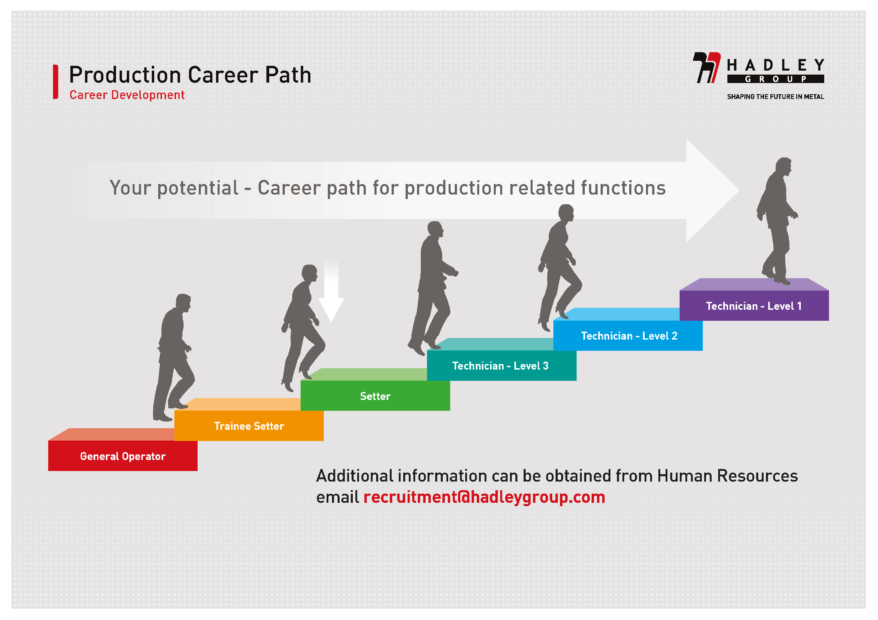 Production Apprenticeship
A two year programme specialising directly in areas of production including Maintenance and Toolmaking helping to develop a variety of skills. This programme is ideal for Apprentices who prefer a hands-on approach.
This four year programme includes on and off the job training to develop the core technical competencies required for skilled or professional roles within Manufacturing Management, Design (machine tooling and product), Maintenance, Machining, Toolmaking, Purchasing, Sales and Production.
Commercial Apprenticeship
A two or three year programme that includes aspects of Business Administration, Customer Service, Procurement, Human Resources and Sales, eventually leading to a position within one of these disciplines.
Immediate employment with a competitive wage
6-9 months off the job training with a local college or training provider
Structured training with recognised qualifications
Full time employment upon completion
On-going training in line with future career aspirations