Simulation Technology
Use state-of-the-art computer simulations to evaluate and optimise your cold-rolled parts — for faster designs and less material waste. 
Predict and Prevent with Simulation Technology 
Save time on product development 

Reach an optimised design for your parts and tooling faster — with advanced computer simulations to model the behaviour of your roll-formed products. 

Reduce the cost of production trials 

Save time and materials by avoiding the trial and error of repeated prototypes — while reducing your environmental impact. 

Spot problems before they happen 

Prevent issues and defects at an early stage by combining simulation technology with the expertise of our experienced engineers. 
Over the last 10 years Hadley Group have invested in one of the most technically advanced cold roll forming design and production engineering operations of its kind, ensuring maximum productivity and efficiency at every stage of your project.
Finite Element Analysis (FEA)
CAD Simulation Tools
Non-linear Software
Simulation to BSEN Standards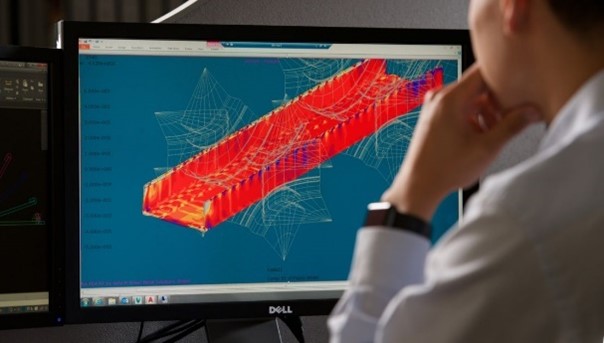 Speak to our Custom Roll Forming experts today
Our in-house team of specialist engineers have helped countless companies in a range of sectors to predict, prevent, and optimise their designs. 
 
So if you've got a complex product that can put our simulation technology to the test, we'd love to hear about it. 
How we use computer simulation tools
These are used to generate models of elastic and plastic deformation behaviour, material stress and strain evolution, together with full process animations and evaluation of the finished product – providing the rich data needed to optimise both product design and production processes. 
Utilise these capabilities in your project development to: 
Quick evaluation of the performance in new products and systems
Optimisation of tooling design to minimise forming defects
Reduction in the cost and lead time of new tooling
Ability to support our customer with their own product development
Optimisation in the design of machinery assets
Capability to continuously update design principles
We recognise that validation of simulation data is key to this technology.
For this reason, HGT regularly combine simulation technology with physical testing to ensure the results we simulate match reality as closely as possible. 
Examples of analysis carried out using this technology include:
Complex geometry product bending (3 and 4 point)
Global and localised buckling (under compression)
Acoustic behaviour of rolled products within a system
Screw and bolt slot pull-through
Product cutting (shear and crop cutting)
Full system simulation to BSEN testing standards