Roll forming is one of the most versatile and productive manufacturing methods devised for forming metal.
Cold roll forming can be used to shape galvanized steel, non-galvanized steel, stainless steel and copper. It is the production of a profile from metal strip in a continuous process, where material passes along a series of stations on the production line through sets of rollers, manipulating it to the required form.
Additional processing steps are integrated into the roll forming line, such as stamping, cutting, decoration, perforation and bending – distinguishing it from other techniques such as extruding or squaring. By adding inline processes to cold roll forming, large profile batches can be manufactured with greater consistency and accuracy in a relatively short time.
The advantages of roll forming:
Rollforming is optimal for profiles with long lengths and large quantities
Delivers consistent and accurate results
It's suitable for a variety of metals
It is environmentally friendly
Ideal for custom product design and manufacture
Hadley Custom Roll Forming Division stands out through its production of complex thin-walled profiles. Besides blank or zinc-coated steel, special materials such as pre-painted, film-coated or bright-finish stainless steel material with a protective film coating are produced – and complemented by customised in-line processing steps such as hole punching, notching, embossing and cut-to-length in our roll forming lines.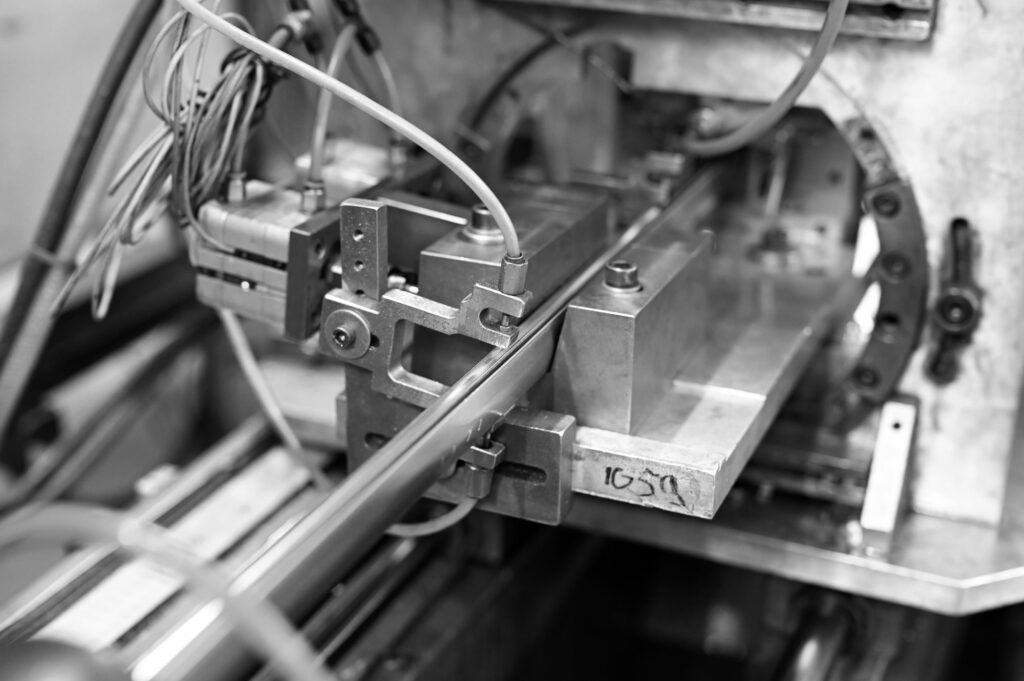 WORKING WITH YOU FOR COMPLEX SOLUTIONS
Your project requirements will be assessed by our team of engineers and technicians. They will work as an extension of your in-house designers to translate your complex requirements into highly effective, quality solutions. As specialists in research and product development, tooling and machinery design, manufacture and technical support we use the latest advances in computer simulation technology, cutting edge engineering hardware and the expertise of our in-house team.
Rollforming machines can form sheets from 0,3mm to 8mm thick, up to 1.3m wide;
A wide range of geometric possibilities
Tolerances as low as ±0.15mm
In-line welding enables enclosed shapes
Want to learn what is possible with cold roll forming? You can ask questions or book a CPD with our specialists.
Contact us