Steel Frame System Enables a Vertical Extension solution
PAGE Architects
is renowned for its imaginative Jersey architecture, with nearly 20 years of designing the island's landscape under its belt.
They designed a new 4 story building that included a top floor extension to the existing building next door. As advocates of our light-gauge steel framing, they knew the pre-panelised HadleyFRAME system would be a great fit for their project. This is the second project with Hadley.
HadleyFRAME is an offsite construction of light-gauge steel framing that's usually delivered to sites pre-panelised. Without a crane to lift these panels in a tight site construction site, we're adapting our usual by panelising the load-bearing steel of our HadleyFRAME system on site.
With this adaptation to an existing product, we're giving PAGE Architects the MMC solution they need for their project — while preserving access and flow for the local St Helier community without any disruptive road closures.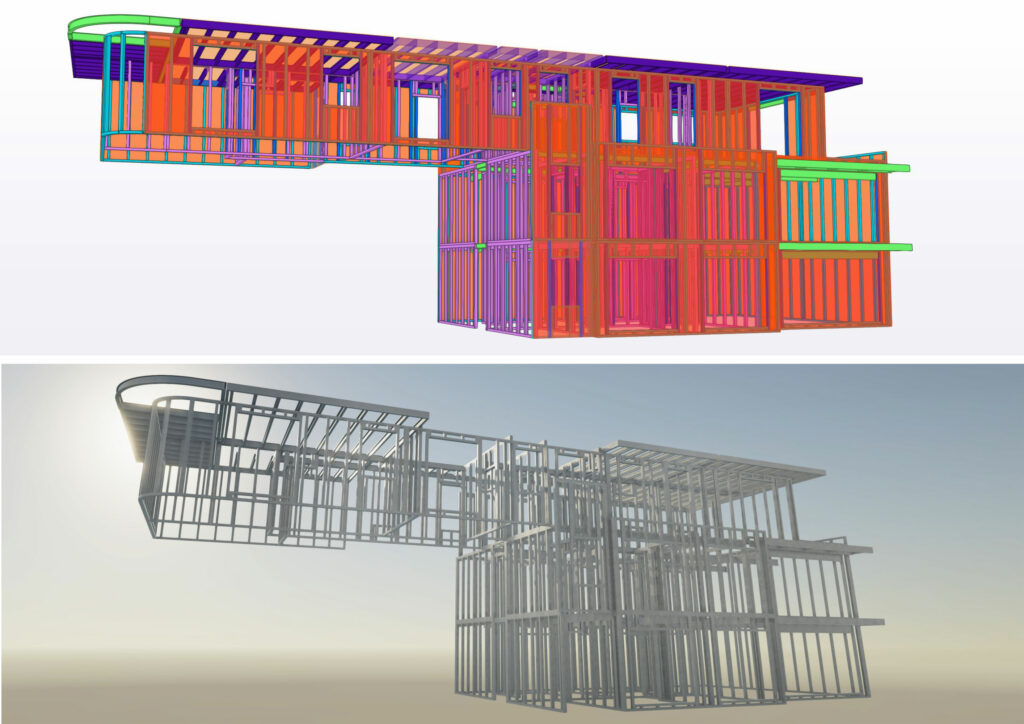 Need an expert for your next project?
We've been busy on the island of Jersey, working with long-standing clients like PAGE Architects to extend and construct multiple steel frame buildings in and around St Helier.

So if you're looking for help with an MMC construction project, we've got the experience and support you need.
See how our HadleyFRAME technology can help you build in tight spaces — or talk to one of our experts to find out more.
Working with Simply UK, the HadleyFRAME team recently topped out on a 3 storey care home in Hatfield, Hertfordshire. The scheme will produce 81 beds with an overall internal floor area of 4399m2. The programme duration for the steel framing was 15 weeks (excluding wind delays).
The site was logistically challenging due to the limited access and high traffic volume to neighboring properties. With significant restriction on lay-down space, there was tight control over delivery sequences to avoid overloading the site while remaining on target to achieve programme.
MMC System details
Read the specifics of the HadleyFRAME pre-panelised light gauge steel frame system to see how it can work with your project.