Building a new four-story apartment block with ground floor commercial space.
JMEC
is a leading construction company on the island, and a member of the Jersey Construction Council.
They needed an
offsite construction
system to build a new four-storey apartment block with commercial space on the ground floor in a tight construction site nestled in St Helier's Ingouville Lane.
With the success of our ongoing project with JMEC at Duhamel Lane, they had seen the massive advantages of the HadleyFRAME system, a pre-panelised modern method of construction that's already in action in buildings across Jersey. And that made our light-gauge steel framing the obvious choice for Ingouville House.
In the coming months, we'll be working closely with JMEC to thoroughly plan the construction project ahead — finding the ideal spot for a crane with minimal disruption to the community, and scheduling the deliveries of our offsite pre-panelised modules to reduce the amount of laydown space they need on site.
And with its unique curved wall façade in the external design, we'll be maximising on the flexibility of our the HadleyFRAME system to preserve the striking aesthetic — using our recent experience from our work on the Premier Inn at St Helier's Bath Street redevelopment project.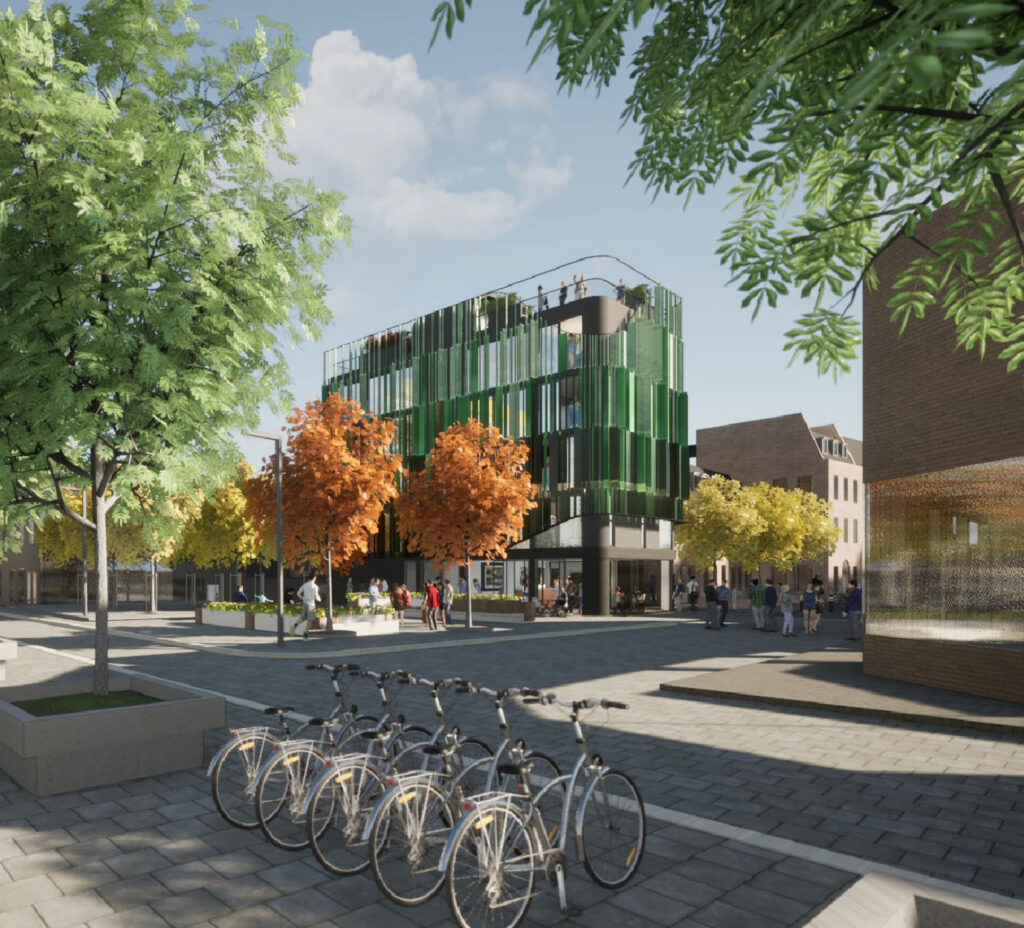 Need an expert for your next project?
Ingouville House is the latest in a long line of projects we've been working on around St Helier — bringing modern methods of construction to the island of Jersey. So if you're looking for help with a steel frame construction project, we've got the technology and experience to help you succeed.

Talk to one of our MMC experts today — or start learning more about the HadleyFRAME system.
Working with Simply UK, the HadleyFRAME team recently topped out on a 3 storey care home in Hatfield, Hertfordshire. The scheme will produce 81 beds with an overall internal floor area of 4399m2. The programme duration for the steel framing was 15 weeks (excluding wind delays).
The site was logistically challenging due to the limited access and high traffic volume to neighboring properties. With significant restriction on lay-down space, there was tight control over delivery sequences to avoid overloading the site while remaining on target to achieve programme.
MMC System details
Read the specifics of the HadleyFRAME pre-panelised light gauge steel frame system to see how it can work with your project.