MORE THAN 1.5 MILLION TUBE PROFILES FOR THE AUTOMOTIVE INDUSTRY
Hadley specializes in roll forming profiles for the automotive market. With our certifications – including the IATF 16949 certificate –, our many decades' experience, and our specially equipped production lines for the automotive industry, we are a true roll form 'specialist' for this sector.
ROLL FORMING COMPLEX PROFILES FOR THE AUTOMOTIVE INDUSTRY
At our European head office in Ede in the Netherlands, we manufacture precision profiles in large quantities. During the coming year, we will be roll forming more than 1.5 million high quality, customer-specific tubes for the global automotive industry. These special thin-walled tubes are used in luggage cover systems and in truck interior systems. These high precision tube profiles ensure easy extension and retraction of the cover. In addition, the high precision tube profiles are used in automatic sun blinds for various car manufacturers, such as Audi, Volkswagen, Porsche, Renault, Hyundai,and Kia.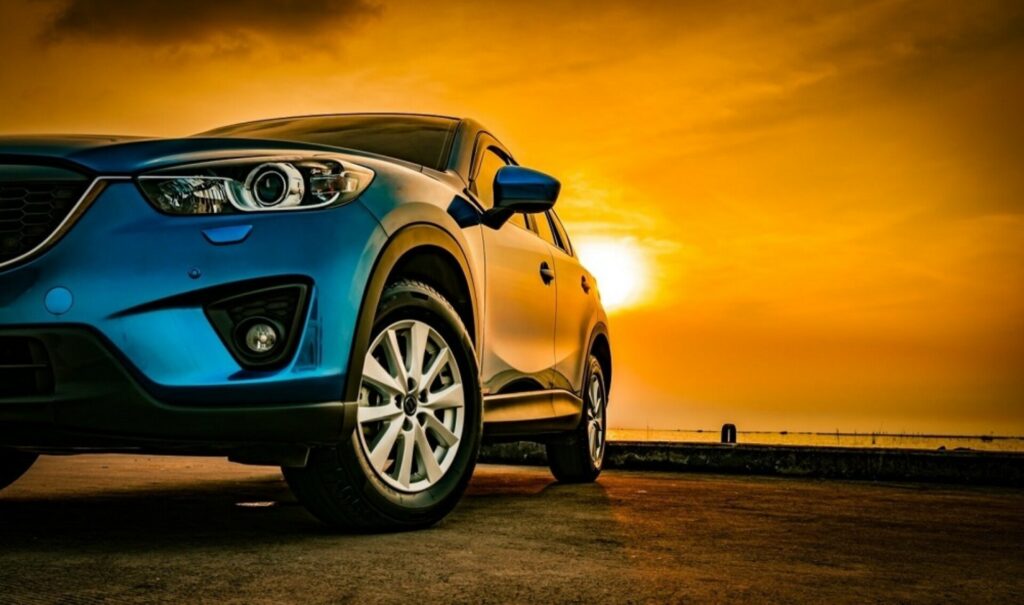 PRODUCTION PROCESS FULLY EQUIPPED FOR THE AUTOMOTIVE INDUSTRY
Innovation, high quality, tight tolerances, flawless surfaces, and just-in-time deliveries are essential in the automotive market. Hadley is continuously innovating in partnership with its automotive customers. Thanks to this close working relationship, we can cater to the customer-specific requirements of engineers, also with regard to the tube profiles for our automotive customers.
Our fully automated roll forming lines for the automotive industry produce the following in-line:
Extremely straight tubes cut to the required length with a 100% check on straightness and length;
The required perforations;
Very clean products that are ready for immediate processing;
Thin-walled material thickness of 0.4 mm to 2 mm;
Perfect size monitoring with very tight tolerances;
Cutting of the tube profiles, making deburring unnecessary.
TOTAL SOLUTIONS FOR OUR CUSTOMERS
We believe it is important to help our customers consider their options and to offer them a total solution. Our production process offers many possibilities. By adding tape and hole patterns in-line, we simplify the production process for our customers, thus saving on costs for our current and future business partners.
If you would also like to improve the efficiency of your production process, feel free to contact us to find out what we can do for you.
WORLD LEADER IN COMPLEX ROLL FORM PROFILES THANKS TO R&D
Our technical Centre of Excellence is a world-class department focused on delivering continuous improvement in roll forming technology.
More than 50 full-time engineers and technicians are dedicated to research and product development, tooling and machinery design, manufacture, and technical support. We support our customers with a variety of techniques, such as finite element analysis to analyse products and tools and to simulate and validate our process functioning.
This early validation enables us to limit risks and speed up the development of a new product. As a result, we can guarantee our customers that their new design will be delivered on time and within specifications.
We are happy to put our expertise to work for our automotive customers since many new developments are being made within the automotive industry and there is a need for new materials, technical possibilities, and efficient solutions.
CO-ENGINEERING FOR EFFICIENT ROLL FORM SOLUTIONS
In collaboration with various internal customer teams, we are involved in developments and solutions to deliver increasingly efficient products and processes that are tailored to your specific needs.
There are many areas in which we can be of service, such as constructive design calculations, material evaluations, and product specifications. We can also help you to apply existing process technologies and develop new technologies.
Please contact us if you face any technical challenges or new developments. We are always happy to help you consider your options.
GLOBAL PARTNER IN ROLL FORMING FOR THE AUTOMOTIVE INDUSTRY
Hadley aims to have production locations in possession of the IATF 16949 certificate around the world. At present, we have six production locations worldwide. We hope to expand this number in the near future so that we are never far from your production sites.
We are naturally proud to be producing 1.5 million high precision tube profiles for our automotive customers, but we can do so much more for this market. Find out more about our roll forming offer for the automotive market.