Hadley Group Technology (HGT) is a world-class facility focused on delivering continuous improvement in cold roll forming technology.
HGT is the catalyst to the success of the engineering capability of the Hadley Group, designing and building our own production lines and tooling – as well as leading the innovation of cold roll forming techniques.
We are a core resource – supporting our custom roll forming customers with unique solutions to suit their individual project needs; and expanding the Hadley Group Building Systems' facilities, as they experience continuous market-growth within the construction industry.
HGT works with its customers to supply profiles to a wide range of specifications:
Wide range of geometric possibilities
Tolerances as low as ±0.05mm
SPC and Process Capability Analysis
Suitable for ferrous, nonferrous, stainless steel and other malleable metals
Ability to form materials with polished surfaces and pre-coated materials
In-line features including hole punching, notching, embossing and cut to length
In-line welding enables enclosed shapes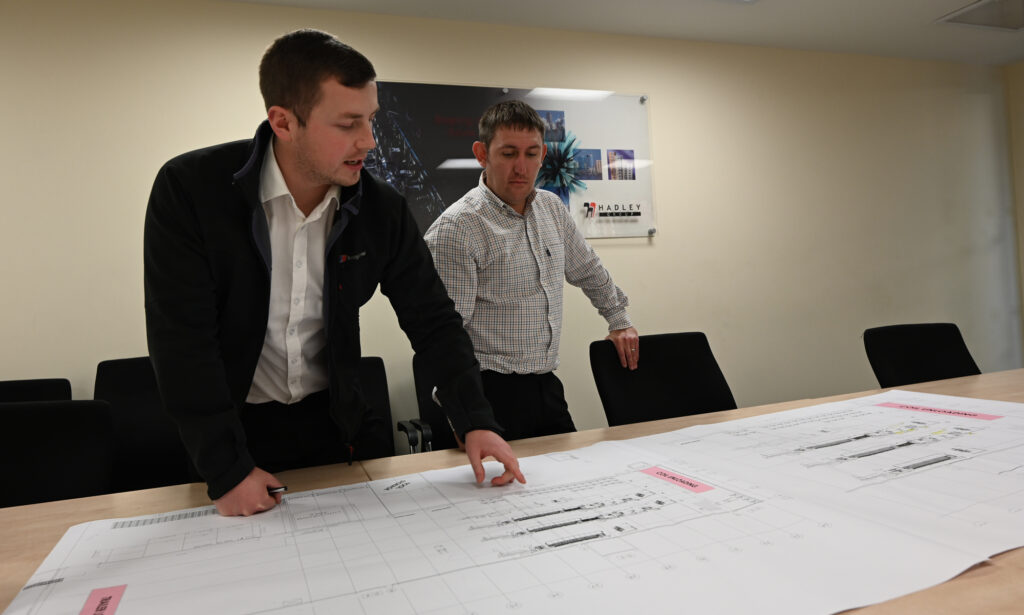 Looking for your next challenge?
Find out what it is like to work in Hadley Group Technology.