Expansive Social Housing Made with HadleyFRAME Technology
After the success of the large-scale facility and charity headquarters at
Plaisant Place
, social housing provider
Andium Homes
have seen the speed and efficiency of our light-gauge steel framing system.
So when they needed to construct an expansive new residential block at The Limes, they knew that HadleyFRAME was the clear choice.
We'll be working with our trusted Jersey partners, Normans and ROK, to construct this brand-new apartment building using our pre-panelised steel frame modules — using offsite construction to assemble the panels both on and off the island.
But like most large-scale construction projects, we'll have our own challenges to work through. With a restricted city site and expected tunnel closures, we'll be maintaining two active faces to minimise any potential delays.
As well as our usual HadleyFRAME products (including board, grills, Wraptite, and the steel frame panels themselves), we'll be adapting our engineering practices to accommodate bolt-on balconies loading over lintels.
With over 130 apartments across 6 floors of private balconies and communal landscaped gardens, The Limes is set to bring a huge new level of affordable housing to the communities of St Helier.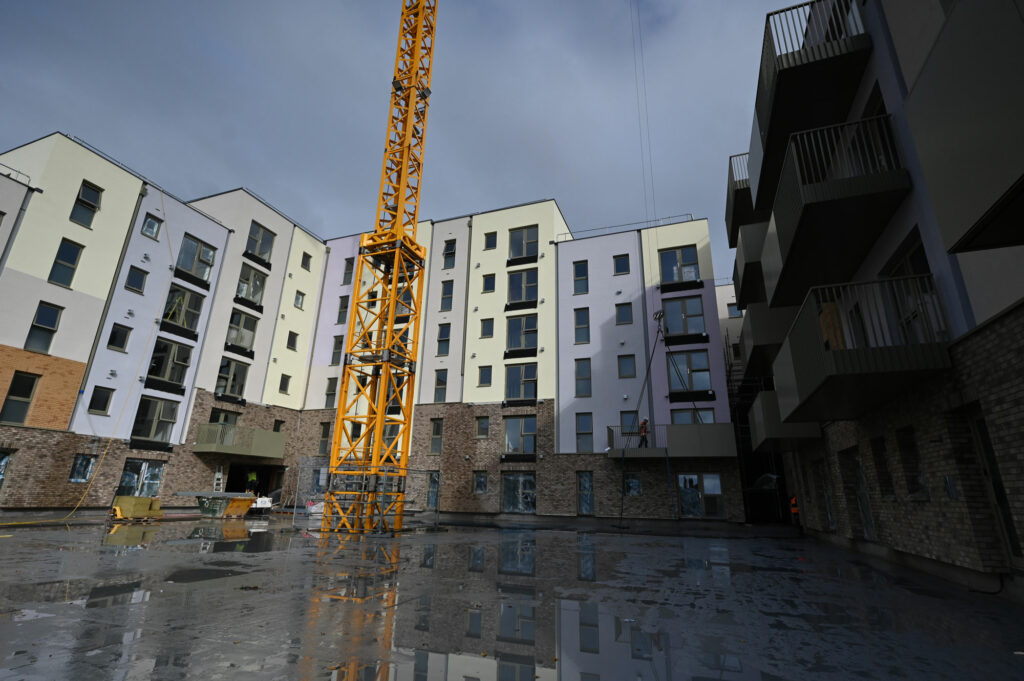 Want to know more about MMC?
Our HadleyFRAME system is just one part of our ongoing work in modern methods of construction. So if you're looking for help with a steel frame project, we're here to make sure you get the best results.

Learn more about our load-bearing steel framing — or start a chat with one of the team to see how we can help.
Working with Simply UK, the HadleyFRAME team recently topped out on a 3 storey care home in Hatfield, Hertfordshire. The scheme will produce 81 beds with an overall internal floor area of 4399m2. The programme duration for the steel framing was 15 weeks (excluding wind delays).
The site was logistically challenging due to the limited access and high traffic volume to neighboring properties. With significant restriction on lay-down space, there was tight control over delivery sequences to avoid overloading the site while remaining on target to achieve programme.
MMC System details
Read the specifics of the HadleyFRAME pre-panelised light gauge steel frame system to see how it can work with your project.