Steel framing system (SFS) High Bay Walling is the ideal solution for construction projects where you are looking to subdivide an existing space or new warehouse with high walls.
Hadley can roll 16m of steel in one length, but you can achieve larger spans when using a splice detail without the need for additional hot rolled steel.
Benefits of High Bay Walling
A high strength to weight ratio with steel gauge designed to meet your requirements
It offers a considerable imposed load reduction to the slab, meaning your existing slab requires fewer remedials compared to building a traditional block wall
Lightweight construction compared to traditional methods, with up to 355mm stud available
Meets Fire and Acoustic Performance regulations
Typically used in portal frame structures and buildings with high floor-to-ceiling and floor-to-roof heights
You can use up to a single 16m length of steel, but your project can go higher when using a splice detail.
Accommodation of primary frame deflection is reduced compared to infill panels.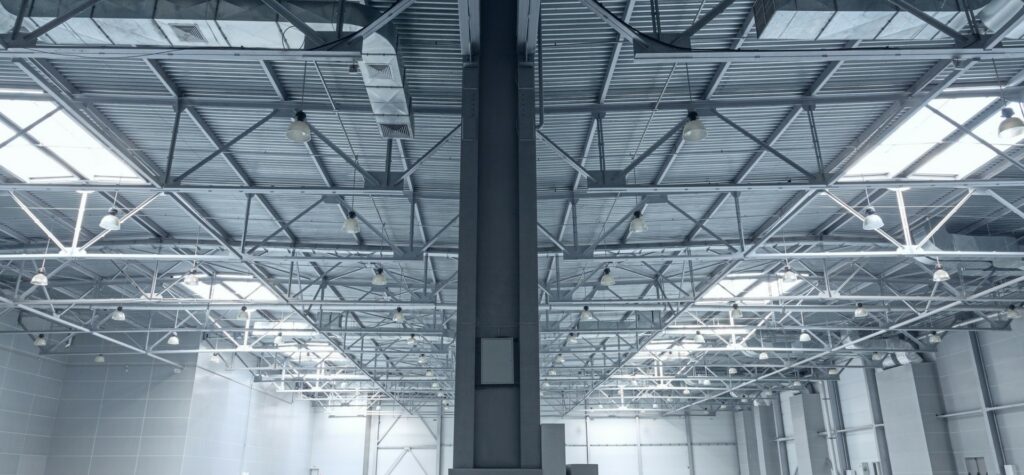 Discuss your project needs today
Contact our specialists today to find out how we can work together on your project needs.
A high bay walling system provides a single span separating stud wall, ideal for installations where lighter gauge drywall systems are unable to achieve the necessary height, or accommodate lateral loads.
With a wide choice of stud sizes and gauges at our disposal, we can ensure uniformly distributed lightweight loading. This often eliminates the need for strengthening floors or foundations and also helps reduce installation time.
Variety of stud sizes and gauges
Uniformly distributed loads – no floor or foundation strengthening required