Rollforming aluminium profiles
Aluminium lends itself perfectly to rollforming. More and more companies are choosing a rollformed aluminium profile, because it is an exceptional material for innovating and for achieving sustainability aims. Moreover, aluminium gives your designers great freedom of design. Another advantage is that the properties and structure of aluminium are greatly improved by rollforming. Hadley's engineers would be happy to discuss the possibilities with you.
Rollforming aluminium, with in-line processing
In rollforming, we create an aluminium profile from strip material. This is a continuous process. The aluminium passes through a series of contoured rolls, which roll the profile into the desired form. During this process, several processes can take place at the same time, such as embossing, notching, decorating, hole punching, and bending.
Because of this little, if any, refinishing is needed. This is where rollforming differs from production techniques such as extrusion or squaring, allowing shorter production times. We are able to deliver products fast, in big series, and always to the same specifications and high degree of precision.
Cold Roll Forming
Cold roll forming is one of the most versatile and productive production methods for forming metal.
Learn more
Aluminium is generally easier to machine than steel, because it is a softer material. Generally speaking, two to three times less power is needed to machine aluminium compared with steel, or a metal of similar strength. In rollforming, we shape the aluminium into the desired form while it is cold. As the machining is relatively straightforward, the process is quicker than for metals such as steel. Another advantage is that cold forming makes the aluminium stronger.
What sets aluminium apart
Aluminium lends itself to processing, is easy to weld, and accommodates lots of surface finishes. Moreover, aluminium has a number of other pluses:
It is a light metal, being roughly one third the weight of steel
It is strong, which is a crucial attribute alongside its light weight
It is weatherproof
It is sustainable: as one of the most common elements on earth, aluminium is in plentiful supply. What's more, it's easy to recycle.
It is naturally aesthetically pleasing. It can be made even more attractive by a protective anodizing or coating treatment.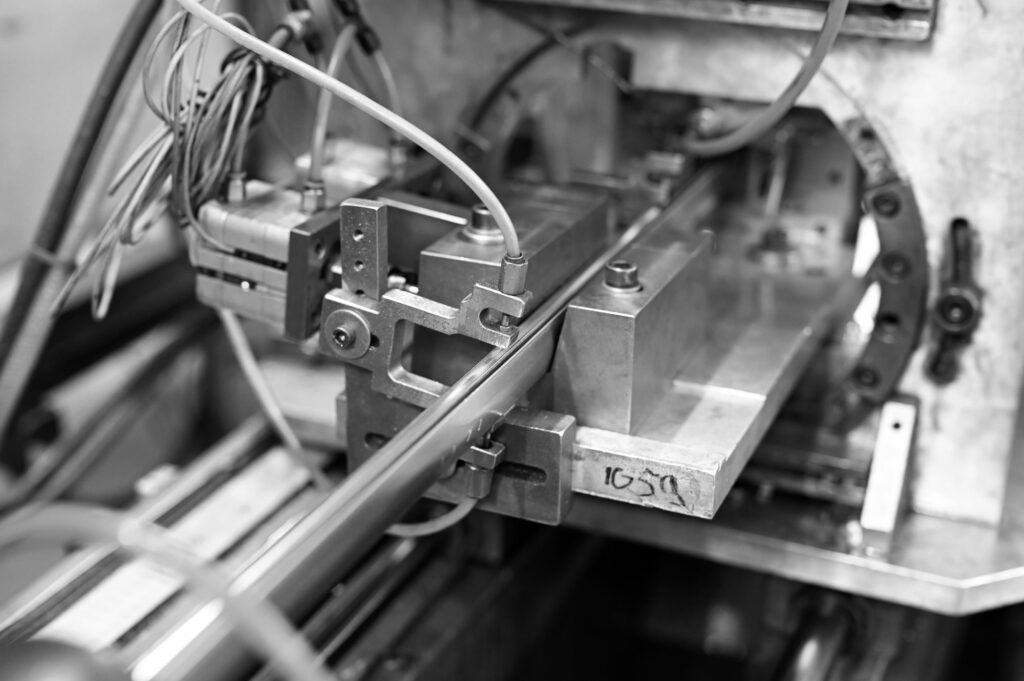 We will advise you on the right aluminium alloy
There are lots of different aluminium alloys on the market, each with its own properties and advantages. While one aluminium alloy has great material strength, another will be especially resistant to abrasion, and a third will have stunning aesthetic qualities. The best choice for your product depends on your requirements. An alloy's malleability is also key. Our engineers will look at the best solution for your product with you.
Rollformed aluminium profiles are perfect for many markets
Our aluminium profiles are perfect for many products. Sometimes they are visible, sometimes not. They have applications in various areas, including:
Hadley Group is a global specialist and technical market leader in rollforming. We have production facilities in the UK, the Netherlands, Germany, the Czech Republic, and Slovakia, as well as operations in Asia and the Middle East. Our high quality aluminium rollforms are of high quality and produce exceptional outcomes:
We rollform profiles with thin walls of 0.3 mm to 8 mm, in widths up to 1.3 m.
We use and guarantee tolerances as low as ± 0.05 mm.
We know the quality standards that industries expect from metal profiles. We can provide measurement reports, colour tests, and SPC reports.
Our engineers help you consider the options from an early stage. They know what can be achieved with aluminium rollforming, and can work with you to identify the best solution for you and your customers. Collaborating at an early stage not only yields fresh insights, but also, in many cases, cost savings.
More than 50 technicians and engineers work daily in research and development. We design and develop our own machines and tools.
We'd love to hear from you
To choose Hadley is to choose quality, speed, and cost efficiency – as well collaboration and partnership. If you're interested and would like to know about aluminium rollformed profiles, no matter how complex, or arrange a meeting, then get in touch.
Let's get in touch
The earlier you engage with us, the more you can gain from our expertise, saving you time and money down the line.
Contact us