With the accelerated demand for e-commerce comes the need for an increase in automated e-fulfilment centres. This requires industry leading infrastructure to support cutting edge precision robotics.
Hadley can partner with your technical teams to engineer and develop a complete roll formed component solution, consistently achieving the incredibly tight tolerances needed to run high-speed picking robots.
Partnering with Hadley you can ensure that the right metal components are custom designed and developed for your automated systems.
Your innovative ideas are transformed to include specifically designed and integrated products ensuring you remain one step ahead of your competitors
Laser cutting, bending and in-line cutting features give you a scalable system comprising of custom structural formed metal components
Tolerance, repeatability and quality of each part must be exact – hole and slot features are controlled to within millimetres
Punching and forming are paramount to the integrity of the structure on which your robotics work – offering accuracy and stability for high-speed picking of products
Roll form sections created with location and datum holes for cost effective assembly further down the line
vertically and horizontally creating a structure which maximises the height and space availableCustom roll formed metal components supplied to you as single items or ready assembled
The ability to take the single items (which are traditionally assembled on site) and controlling the assembly process at the source of manufacture, offers huge savings in resource and time
You can hold fully assembled products at our facility – delivering on time to your site for installation efficiency, removing the challenge of assembling in a confined or minimal space on-site
All items delivered in secure packaging, allowing the parts to flow straight into installation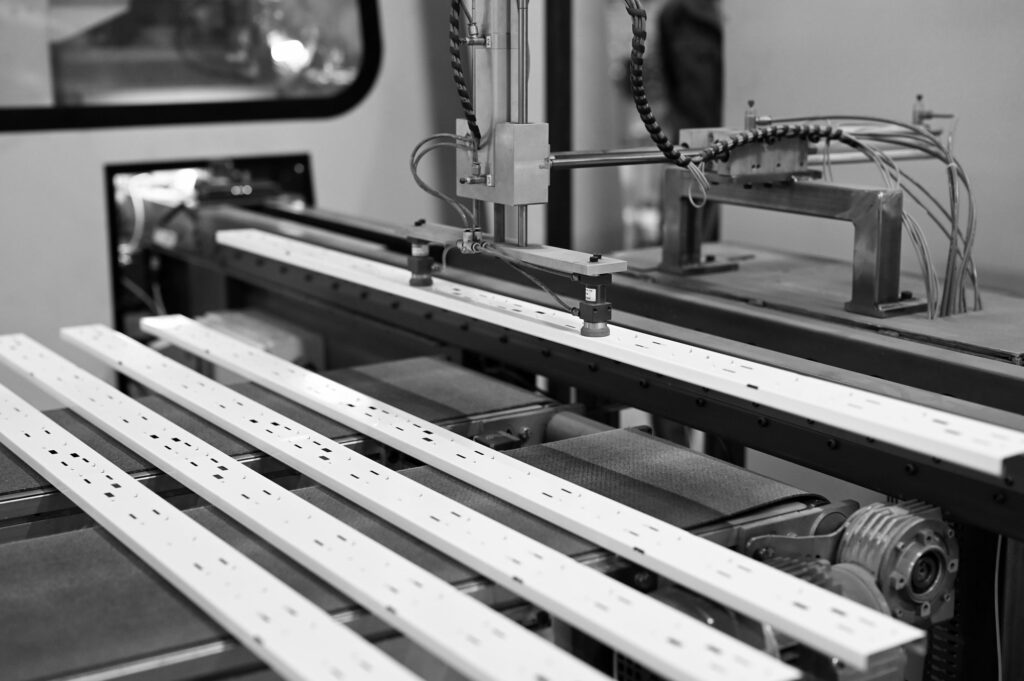 Precision and Structural Roll Formed Metal Components for Material Handling Systems and Automated Storage Warehouses
Custom structural components for automated picking of groceries
Conveyor rails and tracks
AGV components
Conveyance systems components
Shelving and chute components
Supports and grids for robotic systems
Conveyor custom formed parts
Side and safety crash barriers
Other customised metal components for automated supply chain systems
Do you have questions? Not sure if your part can be manufactured in the cold roll form process? Ask our experts today
Contact us