Whether you are developing a cutting-edge robotic fulfilment centre or a hi-tech retail warehouse, you need a strong, precise infrastructure.

Hadley Custom Rollform has years of experience in cold roll forming profiles for global automated warehouse providers.
We have experience making profiles for types of automated warehousing systems:
Automated storage and retrieval systems (AS/RS): Shuttle AS/RS system, Pallet, Unit, Mini Load Crane AS/RS system, Carousel-based AS/RS system
Grid / Cube based systems
As well as non-automated warehousing applications:
Conveyor belts systems, e.g. Airport logistics, Parcel distribution.
Racking structures
High bay warehouse structures
Packaging reinforcements
From the beginning, your technical team can collaborate with our cold roll forming team of experts to design, engineer and develop a complete roll formed profile. The engineering partnership offers value by optimising the profile shape and advising on raw material grades available. It is possible to light weight profiles by performing analysis on the assembly, using software simulation technology. Cold forming is a progressive, continuous metal forming process, offering high levels of precision, accuracy and achieving incredibly tight tolerances needed to run high-speed robot picking system.
Alternatively, if you have a finalised design that you would like us to work with, we are well equipped to make the tooling, manufacture high quality parts to achieve the requirements and tolerances.
These are just some of the parts that can be cold rollformed for the retail and fulfilment sector:
Vertical uprights
Longitudinal beams
Diagonal trusses
Cross Beams
Brace channel
Support profiles
Shuttle rails
Pallet / mini load guide rails
Partnering with Hadley you can ensure that your metal components are custom designed and developed for your automated systems.
Welding, bending and in-line cutting features give you a scalable system comprising of custom structural formed metal components
Tolerance, repeatability and quality of each part must be exact – hole and slot features are controlled to your specification
Punching and forming are paramount to the integrity of the structure on which your robotics work – offering accuracy and stability for high-speed picking of products
Roll form sections created with location and datum holes for cost effective assembly further down the line
Vertically and horizontally creating a structure which maximises the height and space available
Assembly process at the source of manufacture, offers huge savings in resource and time
You can hold fully assembled products at our facility – delivering on time to your site for installation efficiency, removing the challenge of assembling in a confined or minimal space on-site
All items delivered in secure packaging, allowing the parts to flow straight into installation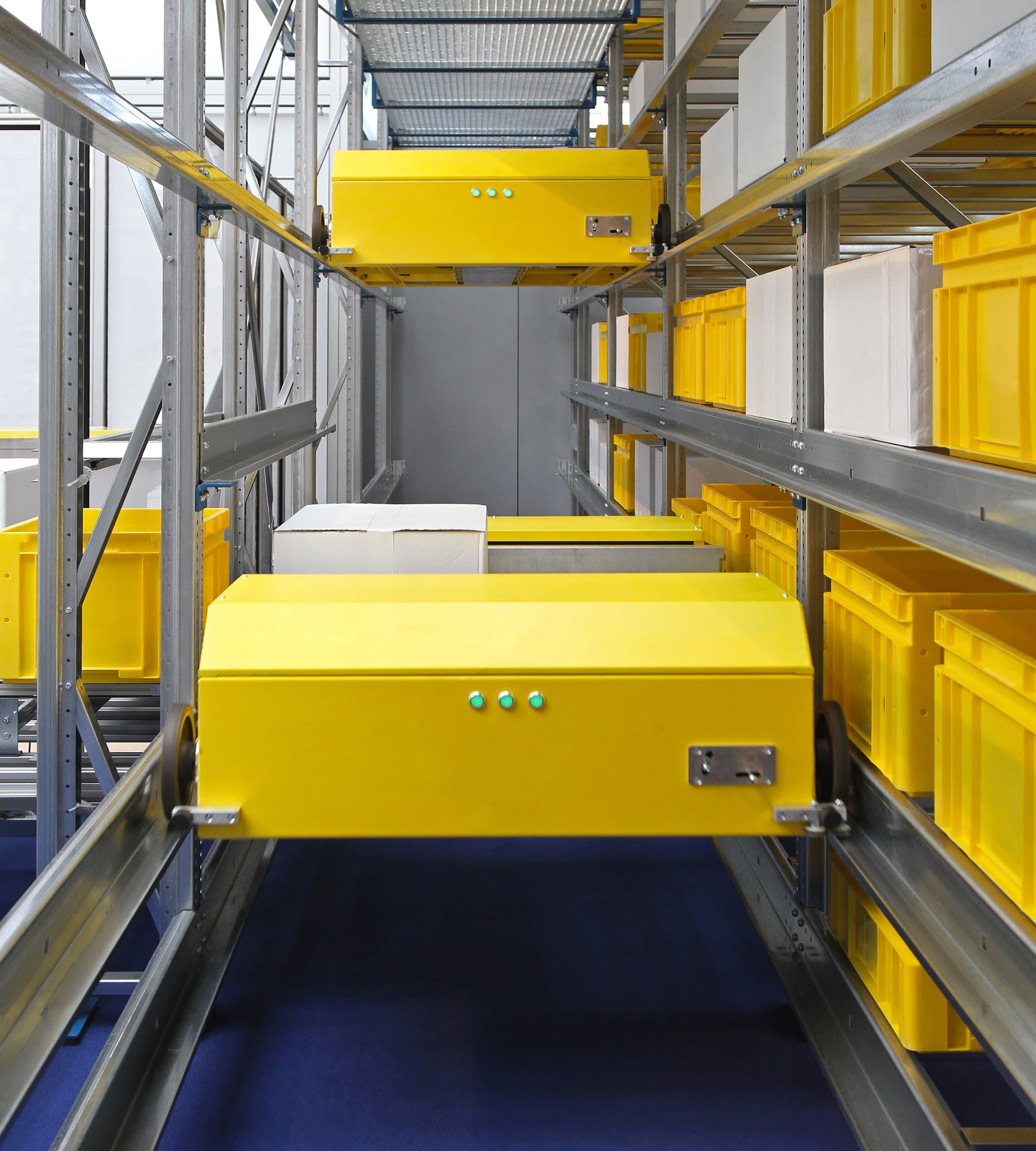 Do you have questions? Not sure if your part can be manufactured in the cold roll form process? Ask our experts today