You can build more with HadleyFRAME
Grow you local construction business with a national contractor.
It is a tough time in construction, you might be one of the businesses balancing a skills shortage, shrinking market and fluctuating material prices.
HadleyFRAME augments your business, enabling you to run concurrent projects, or take on bigger ones without upfront investment or straining your cash flow. You can get a complete design and install service from HadleyFRAME, delivering the superstructure in our light gauge pre-panelised solution, allowing you to focus on fit out. Due to the offsite nature, we can control weather delays, reduce people and materials on site, and manage deliveries to reduce disruption to the neighbourhood.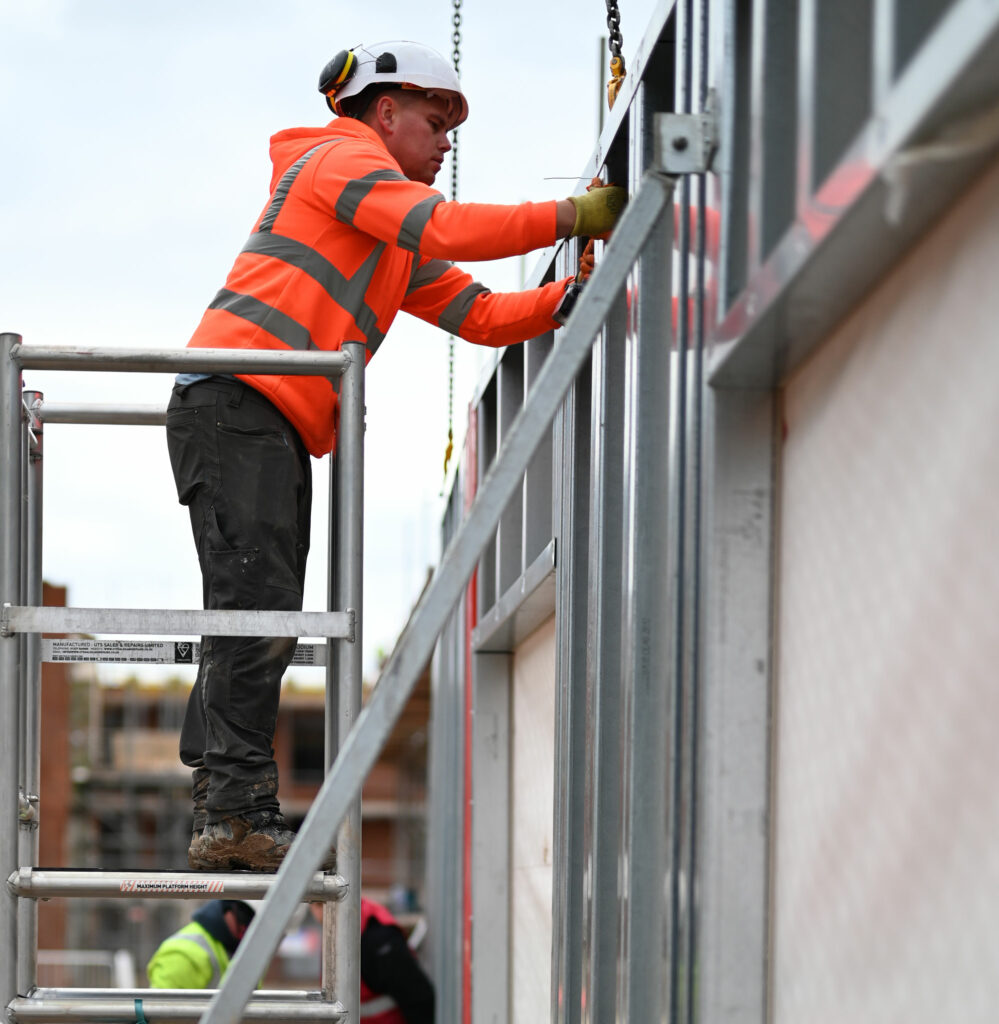 Take a look at our work with main contractor JMEC below and find out what their MD has to say about HadleyFRAME.
Building with Hadley is much faster and more reliable than traditional construction. We don't have to manage multiple tradesmen on site, no more chasing bricklayers, no more delays from poor weather. Duhamel Lane was a head scratcher at first due to the awkward site, but when we got Hadley involved, after seeing their work in Derby, they far exceeded our expectations on delivery. We have another project underway, Ingouville House, and all 6 storeys were erected on time in just 6 weeks.
We can build more without actually building in the traditional sense. They build and we fit out. It is very much a collaboration over a contractor relationship too; they have shown us how to make the most of steel framing and enabled us to adopt their system into our business.
The Fold, Duhamel Lane, St Helier.
Designed with an asymmetrical sloping mansard roof and terrace, this block of 3 apartments nestles into a tight infill site in the quiet back streets of the capital.
The finished building blends in with the traditional neighbours, while utlising modern elements in the façade that give a hint to the luxury apartments within.
Interested in our work on the island of Jersey?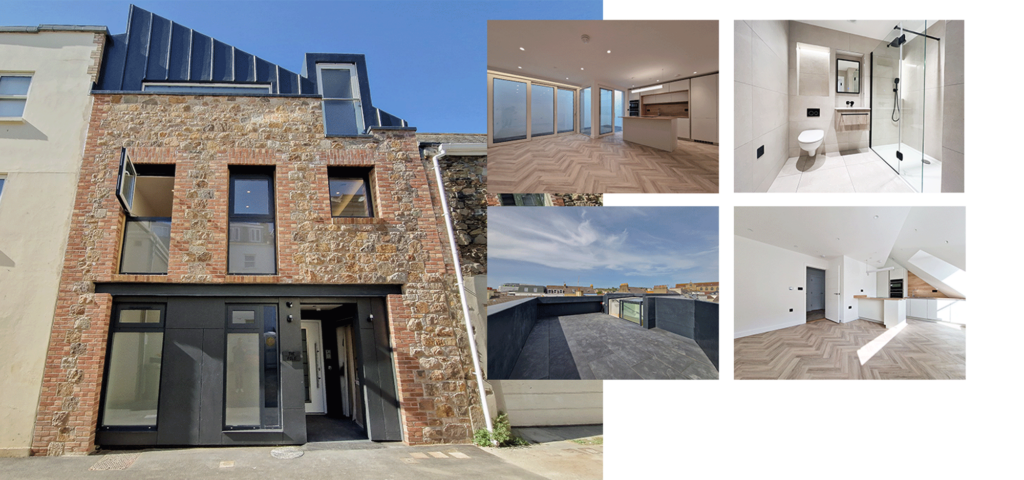 Read the full case study offline
The site was logistically challenging due to the limited access and high traffic volume to neighboring properties. With significant restriction on lay-down space, there was tight control over delivery sequences to avoid overloading the site while remaining on target to achieve program.
Working with Simply UK, the HadleyFRAME team recently topped out on a 3 storey care home in Hatfield, Hertfordshire. The scheme will produce 81 beds with an overall internal floor area of 4399m2. The programme duration for the steel framing was 15 weeks (excluding wind delays).
MMC System details
Read the specifics of the HadleyFRAME pre-panelised light gauge steel frame system to see how it can work with your project.