AWARDED BY THE INSTITUTION OF MECHANICAL ENGINEERS
The Institution of Mechanical Engineers (IMechE) Southern Region has recognised the work of one of Hadley Group's newest Research and Development Engineers, Robert Ng, by awarding him the Institution's Best Bachelor of Engineering Final Year Project of 2016.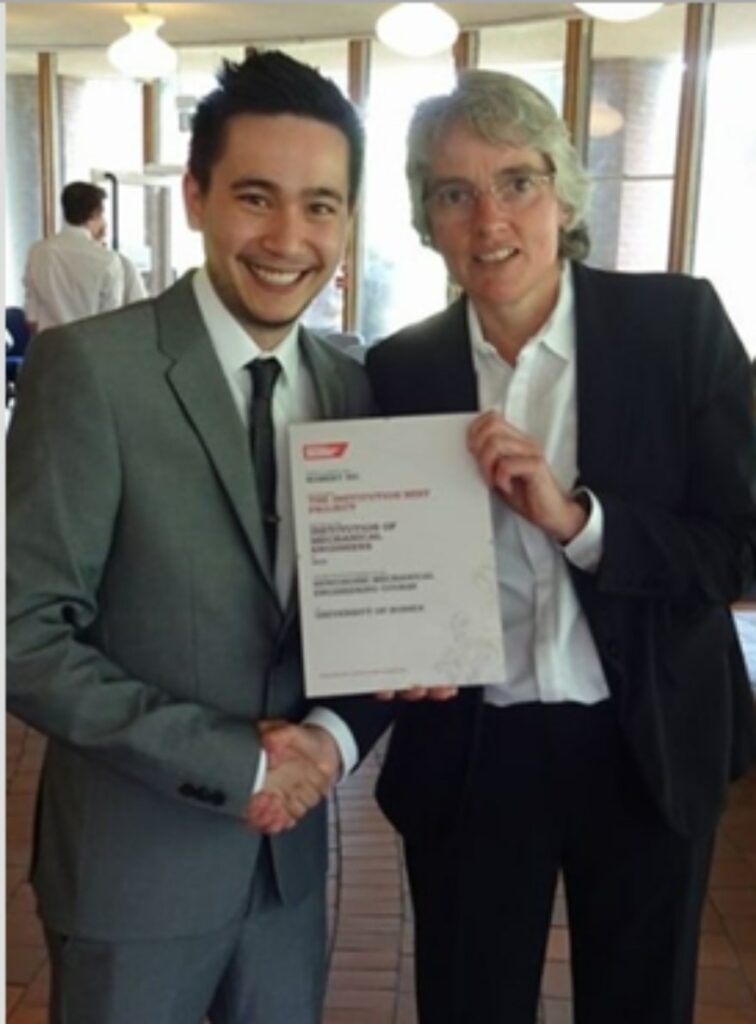 Robert Ng graduated from the University of Sussex, having completed the final year project entitled "Modelling, Analysing and Re-designing a Four-Stroke Engine".
The awards were presented by Professor Dick Atkins, FIMechE and Nigel Goodall, South Eastern Regional Secretary.
Nigel said: "The Sussex University graduation party was an opportunity for leading institution's like the IMechE to recognise the hard work and achievements of a very talented group of students on their graduation day."
Robert said: "I was surprised to find out about the award and very happy that the hard work paid off in the end. To ensure realistic results an engine was pulled apart, measured and modelled. Three types of analysis; structural, heat transfer and fluid dynamics were used to analyse a number of key engine components. From there, the components were redesigned to improve: efficiency, life duration and fuel economy of the engine."
Robert hopes, in the future, to progress towards a Masters in Engineering (MEng) as well as Chartered Engineer Status (CEng) but has already settled in well with Hadley Group. "My first three months at Hadley Group Technology as Research & Development Engineer have been diverse and rewarding. I have been fortunate enough to have joined an extremely talented and welcoming team", added Robert.