Steel framing system (SFS) Oversail Walling is a continuous walling solution ideal for construction projects that require monolithic cladding finishes without the visual impact of movement joints
Steel framing system (SFS) Oversail SFS Continuous Walling is extremely popular for the recladding of an existing structure as it can minimise the disruption to your building user by leaving the existing internal drylining and substructure in place. While the system is a little slower than SFS Infill Walling it still allows for a rapid dry envelope. This system allows you to maximise the complete area of the floor as it's generally mounted on the outside edge of the slab.
These systems can be installed by experienced drylining or cladding contractors offering a through-wall option. And its high strength to weight ratio provides you with the greatest flexibility in external finishes for your project, or when you need to achieve weight saving gains where poor ground conditions affect foundation loadings.
With SFS Continuous Walling, you can remove your reliance on wet trades – this allows you to achieve a weather tight envelope earlier, meaning internal fitting can commence sooner in your build programme.
Due to the project specific design, manufacturing and supply methods of the SFS Continuous Walling, minimal waste is generated compared to traditional methods.
Benefits of Continuous Walling
While there are more components to this system than infill, it is still far quicker to install than traditional methods of construction.
You can create door and window openings easily in the system without the need for additional hot rolled steel.
You can achieve a weather tight envelope earlier in the project
There's less site waste
A high strength to weight ratio offers a reduction in overall weight of the building – allowing a potential saving in foundations of between 20-30%
Its flexibility means it is suitable for a variety of different projects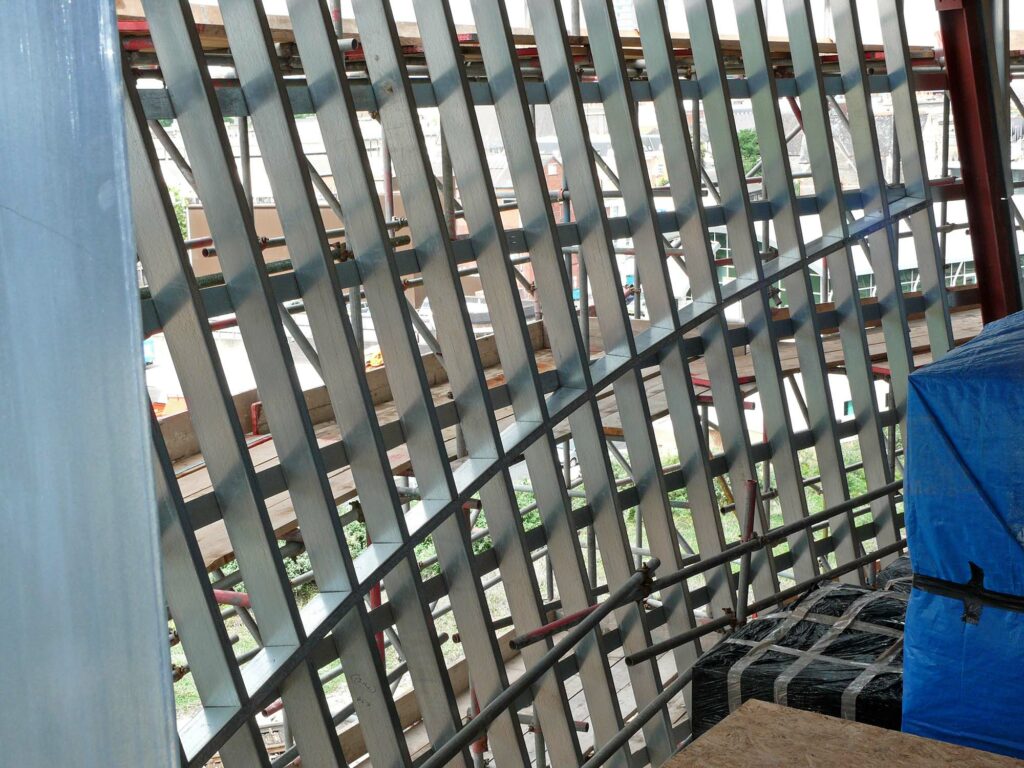 Discuss your project needs today
Contact our specialists today to find out how we can work together on your project needs.
Continuous walling system is an oversail solution built outside the primary structural frame and is therefore ideal for projects where movement joints in external cladding are limited and/or where the internal floor area needs to be maximised.
The design of this system features an additional support member on the base track, designed to be fixed to the slab edge. Cleats, specially designed to accommodate vertical movement or deflection in the primary structure, fix the studs to the intermediate slab edges.
A track caps off each lift of studs, providing a fixing and support for the base track and the lift above. Continuous walling vertical sections are supplied in full height lengths up to a maximum of 16m.
Consideration should be given to site access, handling and erection of long lengths of vertical sections. Where splicing of sections is necessary, please consult our technical experts for advice.
Fitted outside the primary frame
Studs are built multiple storeys tall
Restrained with specialist cleats – designed and supplied by Hadley Steel Framing to accommodate deflection