If you're looking for rapid installation, SFS is an ideal solution for your project.
A system with the least number of components, installers can work at speed to quickly assemble the infill wall panels. This is the most popular system on the market, providing you with the greatest selection of experienced subcontractors.
SFS Infill Walling has a high strength to weight ratio, providing you with the greatest flexibility in external finishes.
With SFS Infill Walling you can remove your reliance on wet trades – achieving a weather tight envelope earlier therefore internal fit can commence sooner in the project. And minimal waste is generated from this solution compared to traditional methods.
The market's most popular system – so there are plenty of contractors available
Door and window openings are easily created in the system without the need for additional hot rolled steel.
SFS Infill Walling has the least number of components
Time-saving – affording you the quickest installation time of all construction systems
Achieve a weather tight envelope earlier in the project
Less site waste for disposal
A high strength to weight ratio offers you a reduction in overall weight – a potential saving in foundations of between 20-30%
Suitable for almost every project type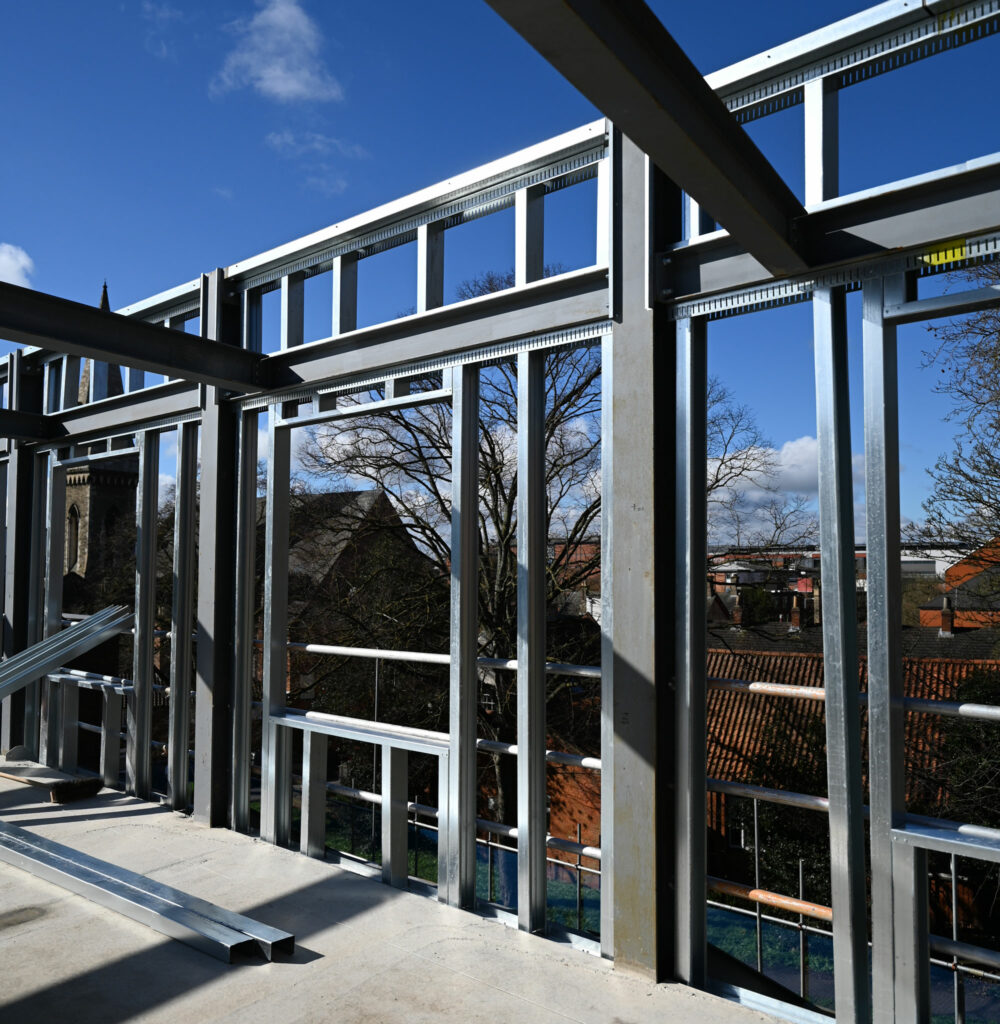 Discuss your project today
Contact our specialists today to find out how we can work together on your project needs.
SFS Infill is a lightweight structure that is screw fixed onto the primary super-structure to provide secondary support for insulation and external wall finishes
Full height stud sections are located and screw fixed to the flanges to floor track section, itself fixed to the floor slab with fixings at intervals determined by structural calculations. The deep track slotted head section is similarly fixed to the underside of the upper floor slab
in order to accommodate any deflection within the main frame.
A wide range of cill, lintel and jamb configurations enables us to ensure the most economical design for any and every project.
Fixes to the primary frame
Light but robust design for weight savings and easier construction
Provides secondary support for insulation and external wall finishes
Weathered envelope achieved earlier in the build
Shorter build programme for lower labour requirements